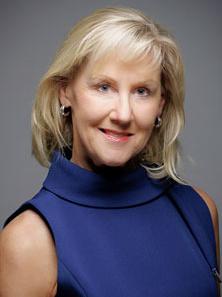 Lori Shafran
REALTOR
Residential Sales Specialist
Yeonas And Shafran Real Estate LLC
Yeonas And Shafran Real Estate LLC
1309 Vincent Place
McLean, Virginia 22101
With over 30 years of career experience in residential real estate sales, luxury home sales and marketing, office leasing and real estate settlement services, I have in-depth knowledge and experience in the Northern Virginia housing market and provide my clients with a comprehensive level of support in buying or selling a home.
In every real estate transaction, my focus is to meet and exceed the needs of my clients. I am committed to providing personalized sales support with attention to detail and responsive service--working closely with each buyer or seller to carefully understand their specific goals and needs of home ownership. Whether the purchase or sale is a single-family home, townhouse or condominium, I provide my clients with the information they need to make wise investment decisions in buying or selling a home.
My background in real estate settlements is a powerful asset to both my selling clients as well as purchasers. With an in-depth understanding of the settlement process as a former settlement agent, I'm able to share this knowledge and successfully guide my clients through all phases of selling or buying a home-- from contract to closing.
Currently a member of - --NVAR (Northern Virginia Association of Realtors) --NVAR Multi-Million Dollar Club --Virginia Association of Realtors --Great Falls Network --Residential Real Estate Referral Group --National Association of Realtors.
Highly likely to recommend
08/08/2021 - krf10607
Sold a single family home in 2021 for approximately $1.725M in Great Falls, VA 22066.
I recently sold my Great Falls home of 25 years with Lori as the listing agent. Lori's extensive expertise guided me every step of the way. Lori listened attentively to my concerns and addressed each one with thoughtful suggestions. Lori never pressured me on any decisions, but always offered candid and honest opinions to help me make an informed decision.

Lori was great at keeping in touch throughout the entire process. When it was down to two offers, she presented both in such a clear and concise manner that I knew immediately which offer I would accept.

Lori's support went above and beyond just staging and selling my home. She connected me with an excellent moving firm and even pointed me in the right direction for my current residence.

I highly recommend Lori as someone who is not only knowledgeable and experienced, but also a lovely person to work with.
Highly likely to recommend
08/12/2020 - Kristen Kody
Bought a home in 2020 in Arlington, VA 22209.
I worked with Lori in purchasing my first home. Her knowledge of the market is extensive, and she made me feel like I was her most important client. She also guided me through the process with patience, diligence, and care, something I highly valued as a first-time buyer. If you are looking to buy or sell a home in VA, I cannot recommend her enough!
Highly likely to recommend
07/28/2020 - sigitaclark
Sold a single family home in 2020 for approximately $1.625M in Great Falls, VA 22066.
Interviewing realtors right when the quarantine lock down started in April , made things challenging. Lori came prepared with a detailed plan taking into account the limitations the virus was putting on home sellers. There was no doubt which realtor to go with based on her organizational skills and suggestions on how to approach selling our luxury home in this challenging time. Lori's resources for helping to get our home on the market quickly and economically were excellent. Service providers were top notch yet reasonable on our checkbook. If I had any issues or questions, I quickly had an answer or even an in person visit ( of course with a mask) . We sold our home in 4 days for full list price, in the middle of a pandemic with wild stock market fluctuations. Her attention to detail, even after the signing has been excellent. Needless to say, we would recommend Lori Shafran!
Highly likely to recommend
07/20/2020 - Andrew Pacala
Bought a single family home in 2020 for approximately $925K in Arlington, VA 22207.
Lori was a fantastic agent as we worked to find our first home. She was very knowledgable about the area, extremely communicative and thorough in our conversations, and always took the time to walk us through the process and important considerations when selecting a home. We truly felt she was a partner for us and, when it came down to the negotiation period, she was an advocate for us and always had our best interests in mind. It was a true pleasure working with Lori and we couldn't recommend her highly enough.
Highly likely to recommend
05/01/2020 - CarolynPacalaWethington
Bought and sold a single family home in 2020 for approximately $975K in Arlington, VA 22207.
Lori is a dream to work with! She is very professional, super knowledgeable about the area and entire home buying/selling process from end to end. She made very reasonable suggestions regarding small changes to our current home that should be made before putting it on the market (and in a very sensitive way, understanding it was our family home that we loved!). She did a lot of research to determine the best listing price for our home as well as best process to deal with several offers. We sold our home for way above asking!

We were also very impressed by how Lori advised us through the negotiation process in buying our new home as well. She is a total pro and we would recommend her to any client- from first time home buyers to those more experienced in the home buying/selling process.
Highly likely to recommend
12/10/2019 - wvcamper2006
Sold a single family home in 2019 for approximately $1.650M in McLean, VA 22101.
Lori treated us with care and with sensitivity knowing it was our family home. She kept us informed with market data and led us through the whole journey in a way that made it painless.
Highly likely to recommend
11/20/2019 - debbie ballinghoff
Sold a single family home in 2019 for approximately $1.425M in Great Falls, VA 22066.
After a very unfortunate experience with our first listing agent, we were so grateful to have found Lori. She came highly recommended to us by friends that had hired her to sell their home, which she sold within 3 weeks. She was a breath of fresh air in contrast to our previous experience. When we first met with Lori, she was well prepared with a proposed strategy and marketing plan to get our home sold quickly. She offered reasonable suggestions as to what we should do to the home before re-listing (staging, etc). We immediately felt comfortable with her as she brought a sense of calmness to what can be an otherwise overwhelming process. We are very particular about our home and our main concern was keeping the house secured as we had already moved out of the home. Lori was incredibly respectful of our needs and always cognizant of making sure our house was properly secured. Throughout the process, Lori kept us informed and was always available when we contacted her. Within two weeks, we received an offer. From contract to closing, the process was flawless due to Lori's high level of detail and competency.


Our extended gratitude to Lori for making this a pleasant experience. We would absolutely recommend her!

Jack and Debbie Ballinghoff
Highly likely to recommend
08/27/2019 - Marcus H Hasting
Bought a single family home in 2019 for approximately $1.900M in Great Falls, VA 22066.
Lori is incredibly knowledgeable of the Great Falls/Reston/McLean area. She is diligent in doing her homework and providing meaningful details about each property she shows. She was helpful in providing information about the schools, shopping, landscapers, carpenters etc. Additionally, Lori was able to be firm and intentional when it was required. A skill that came in handy a couple of times.
Highly likely to recommend
06/03/2019 - eric28740
Sold a single family home in 2019 for approximately $2.350M in Great Falls, VA 22066.
Lori is great to work with and her experience, responsiveness and connections make working with her a pleasure and worth the commission. In the course of buying and selling homes with Lori I have benefited from her experience in complex situations on tight timelines and she navigated the hurdles to a successful close each time. Beyond what you would expect from a realtor Lori also delivers an excellent network of reliable professionals for anything you might need. Landscapers, interior designers, home inspectors, tree removal, driveway paving, whatever you need she knows someone that will fit your budget and do a great job. In a world where everyone seems to be selling real estate Lori stand out as a true Realtor who earns her commission.
Highly likely to recommend
12/31/2018 - Zenglai Ge
Sold a single family home in 2018 for approximately $2.850M in Great Falls, VA 22066.
Lori is the most amazing real estate professional we have ever encountered. We recently worked with her to sell our $3million home in Great Falls. Her hard work, knowledge and attention to every detail to sell a home really paid off. She created an amazing website for our listing, with interactive floorplans and attractive photographs from every angle of our beautiful custom-build home.
At the time our home was listed in MLS late in September, we had only little hope that our house would sell this year due to the price, the market and the timing. Lori worked so hard to reach out every local agent who possibly have potential buyers. She remained positive and optimistic all the time. We received a cash offer only in 5 weeks!
During the time of negotiation, Lori really focused on those key terms of the contract and made sure we have a successful transaction to close. She did not only walk us through every step of the contingency removal process, she actually handled many detail works for us through closing! It couldn't have been a more pleasant experience.
We highly recommend Lori for anyone looking for some rewarding experience and peace of mind when selling or buying a house.

Thank you so much, Lori!!!